East Bridgewater
| | |
| --- | --- |
| | |
| The Lovell Family, used with permission. | |
| | |
| --- | --- |
| | |
| | The Gillen Family, used by permission. |
Congratulations to all of our Viking Graduates. 
Our world is in good hands!
We are all so very proud ~ good luck on your next adventure.
West Bridgewater
Dr Patricia Oakley's Graduation Address to the Class of 2017
Congratulations to West Bridgewater Class of 2017!
Here's a clip of Superintendent Dr. Oakleys speech to the graduates.
WBCAT is selling Graduation DVD's email at WBCableAccessTV@Gmail.com for an order form.

Silver Lake
Congratulations Class of 2017!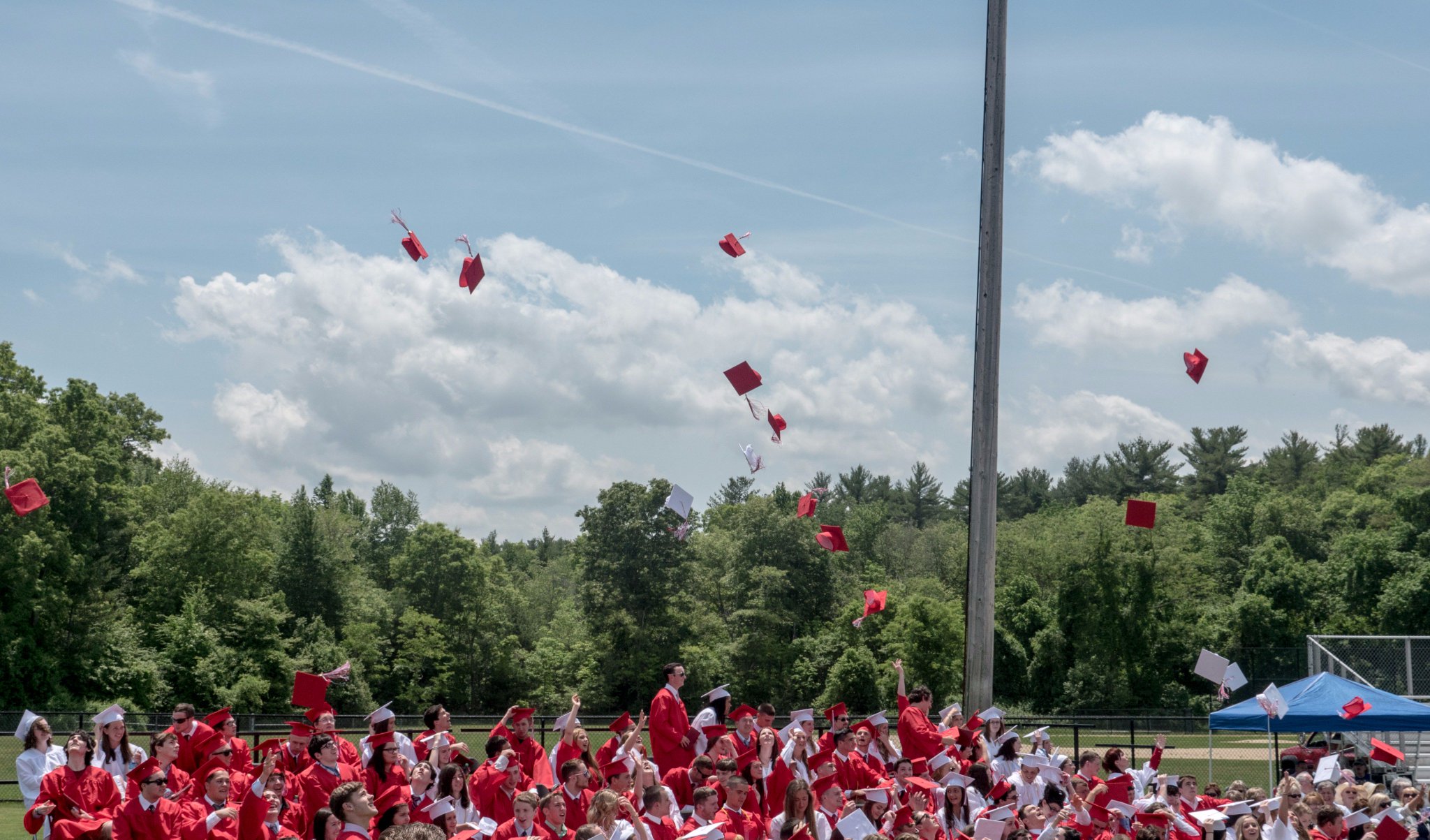 Image Credit: Laker TV
On June 3, the senior class of Silver Lake Regional High School celebrated the completion of their High School education surrounded by friends and loved ones.
The outdoor ceremony showed a sea of smiling grads in their red robes, proud to have completed this major milestone in their academic career. The Buzz Around would like to sincerely congratulate the grads and wish them luck in their future endeavors!
To watch the graduation
click here
, courtesy of PAC TV.
Congratulations Bridgewater-Raynham Class of 2017!
Photo by Marc Vasconcellos

Sunday June 4th, students and families of the class of 2017 celebrated the senior graduation in the gymnasium. Family and friends of the students are so proud to have seen their loved one achieve this milestone.  The Buzz Around would like to wish the best of luck to the class of 2017 in their next adventure!